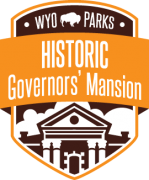 Thirteenth Annual Egg Hunt at the Historic Governors' Mansion!
Children ages 2-4 are invited to the Wyoming Historic Governors' Mansion on April 8 for the 13th Annual Egg Hunt.
Join staff and volunteers 9 a.m. sharp for an Egg Hunt on the Historic Governors' Mansion grounds where more than 1,200 eggs will be "hidden" for children to find and gather. Each egg will be stuffed with goodies, including a fact about the Mansion or Wyoming history!
Make sure to arrive early as this event is free and eggs go extremely quickly! Ribbons are cut at 9 a.m. sharp!
Guests are also encouraged to bring their own baskets, and to dress for whatever weather Spring in Wyoming can bring.
For questions, comments, or concerns, please contact Mansion staff at: 307-777-7878.