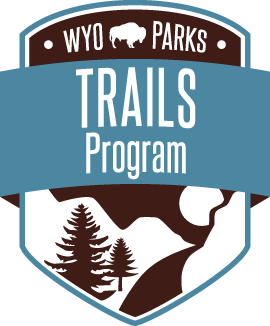 Wyoming State Trails Program
2301 Central Ave.
Barrett Building, 4th floor
Cheyenne, WY 82002
(307) 777-6323
State Trails Field Office
PO Box 1429
Lander, WY 82520
(307) 335-8229
 
Visit Program Website
Other SPCR Programs
About the Wyoming State Trails Program:
Wyoming has over 640 miles of ORV trails and 2,585 snowmobile trails managed by a variety of agencies. Trail opportunities in Wyoming are many and diverse. Wyoming's trails are located in areas ranging from deep river canyons to high desert plains, to high mountain crags and alpine meadows, to community greenways. Hikers, bicyclists, equestrians, skiers, snowmobilers, historians, ORV (off-road vehicle) riders and community pathway users all use Wyoming's statewide system of trails. Outdoor recreation has been an important part of the State's way of life for many years.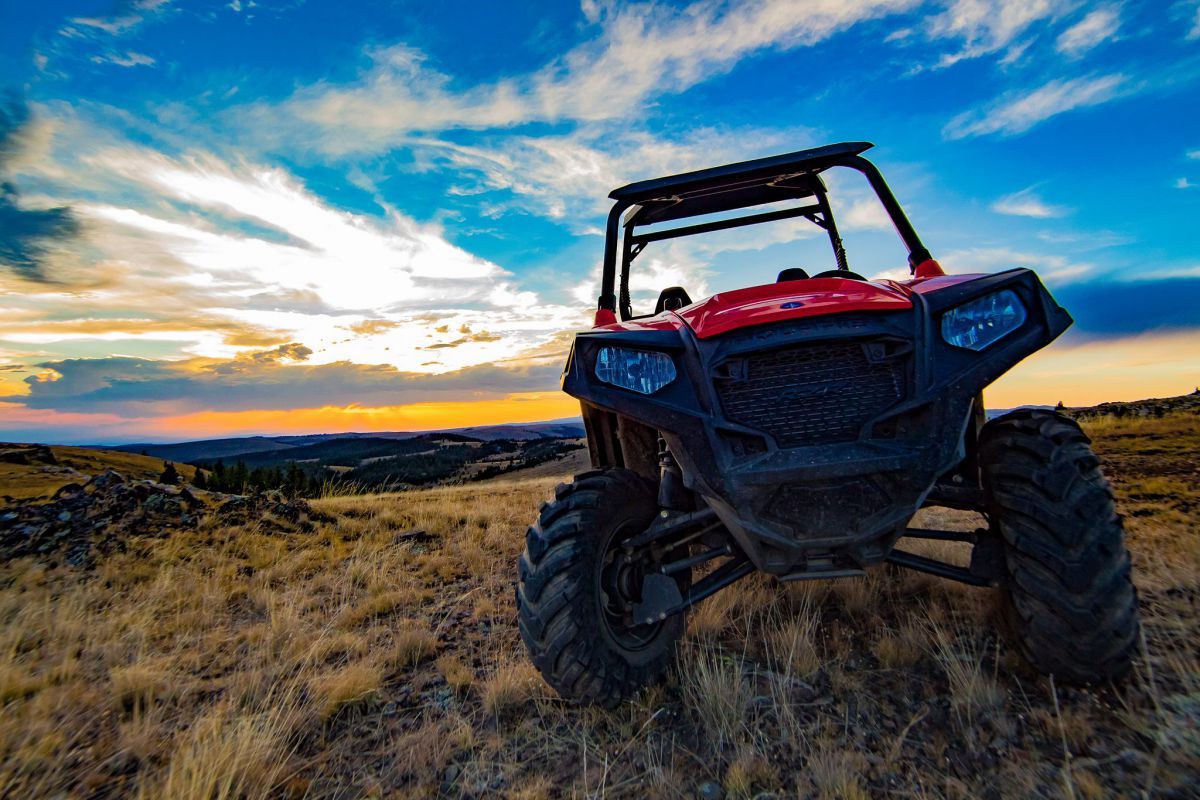 The State Trails Program does not own any property or directly control any trail. The Program partners with other land management agencies to maintain, create and provide funding and or labor and equipment for trails. An emphasis is placed upon the federal lands that host 98% of all trails in Wyoming. The State Trails Program is primarily funded through motorized user and registration fees - the Program is charged with administering the snowmobile and ORV programs in Wyoming. Management of non-motorized trails is a secondary role since other federal, state and local agencies are the primary non-motorized trail managers in Wyoming.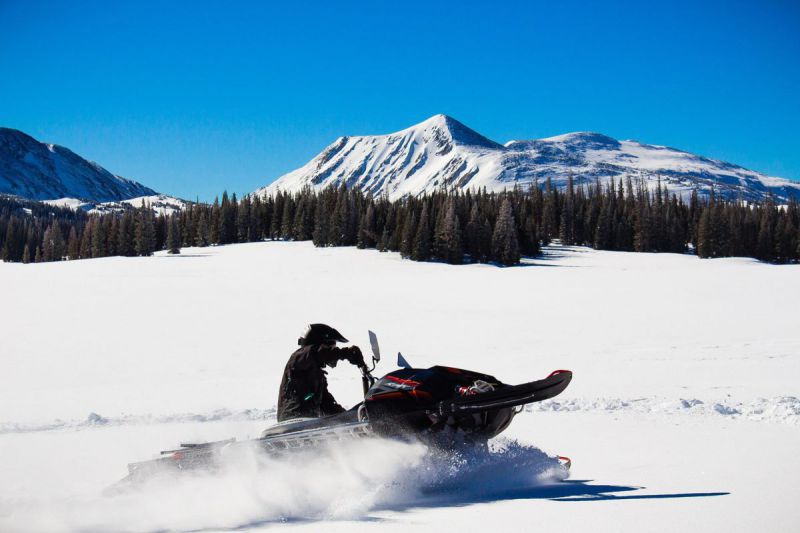 Please remember to Tread Lightly© and carry a current travel management map or land use map from the land managing agency. It is your responsibility to know local land management allowances and restrictions.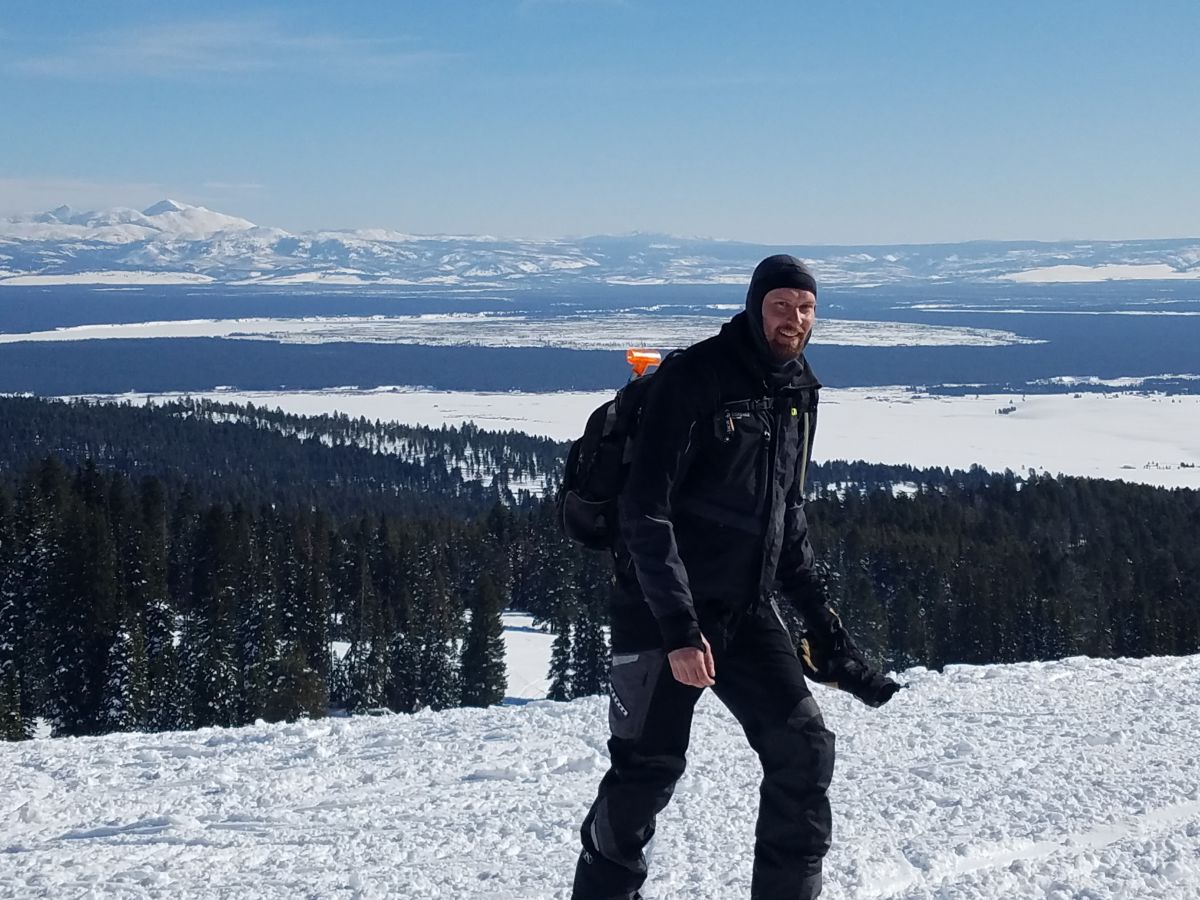 Forrest Kamminga - Manager, Wyoming State Trails
Lander Native Forrest Kamminga joined the state parks and cultural resources team in 2009 as a trail crew member working on both winter and summer trails. In 2013, he was promoted to the Regional Trails Supervisor in charge of snowmobile and ORV trails across western Wyoming.
In announcing Kamminga's most recent promotion, Division of State Parks and Cultural Resources Deputy Director Dave Glenn stated "Forrest will oversee all aspects of the motorized trails program as well as the division's grants program. His passion, knowledge, work ethic, and ability to build and expand partnerships will be a great asset not only to motorized trails, but also to our division and to the recreation industry in the State of Wyoming as a whole."     
Kamminga has a passion for outdoor adventures which include fishing, hunting, and dirt bike riding, along with his favorite activity – snowmobiling. Prior to coming to work for the Trails Program, he worked in the construction industry building log homes, framing houses, doing road construction, working in the oil fields, and then eventually started his own construction business. Kamminga and his wife, Karen, have two grown daughters and a teenage son who shares his passion for motorized recreation activities.
Kamminga stated that he looks forward to leading the Trails Program down the path of success. "I take a huge amount of pride in managing the State's high-quality motorized trail opportunities and look forward to working with land managers across the state to perfect and expand the trails system where feasible and manageable, while also promoting responsible motorized recreation" he said.
Contact:
Physical Address:
Wyoming State Trails Program
2301 Central Ave.
Barrett Building, 4th floor
Cheyenne, WY 82002
 
State Trails Field Office
PO Box 1429
Lander, WY 82520

Phone Number:
(307) 777-6323 - Headquarters
(307) 335-8229 - Field Office