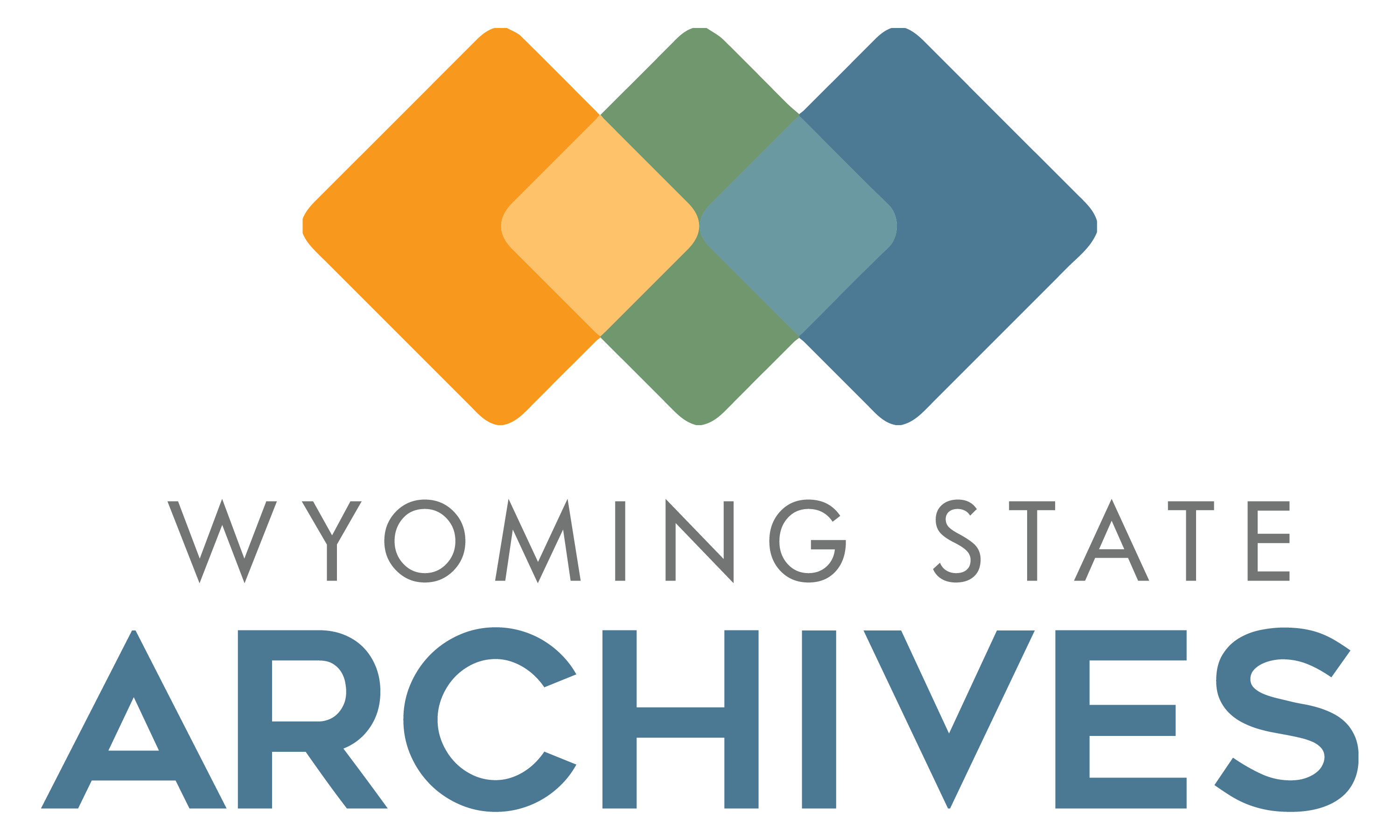 Wyoming State Archives
2301 Central Ave.
Barrett Building
Cheyenne, WY 82002
(307) 777-7826
 
Visit Program Website
Other SPCR Programs
About the Wyoming State Archives:
Whether you are a state agency staff member looking for a retention guide for your office records, a citizen looking for a school transcript or your family history, or a student doing research for a paper, you have come to the right place.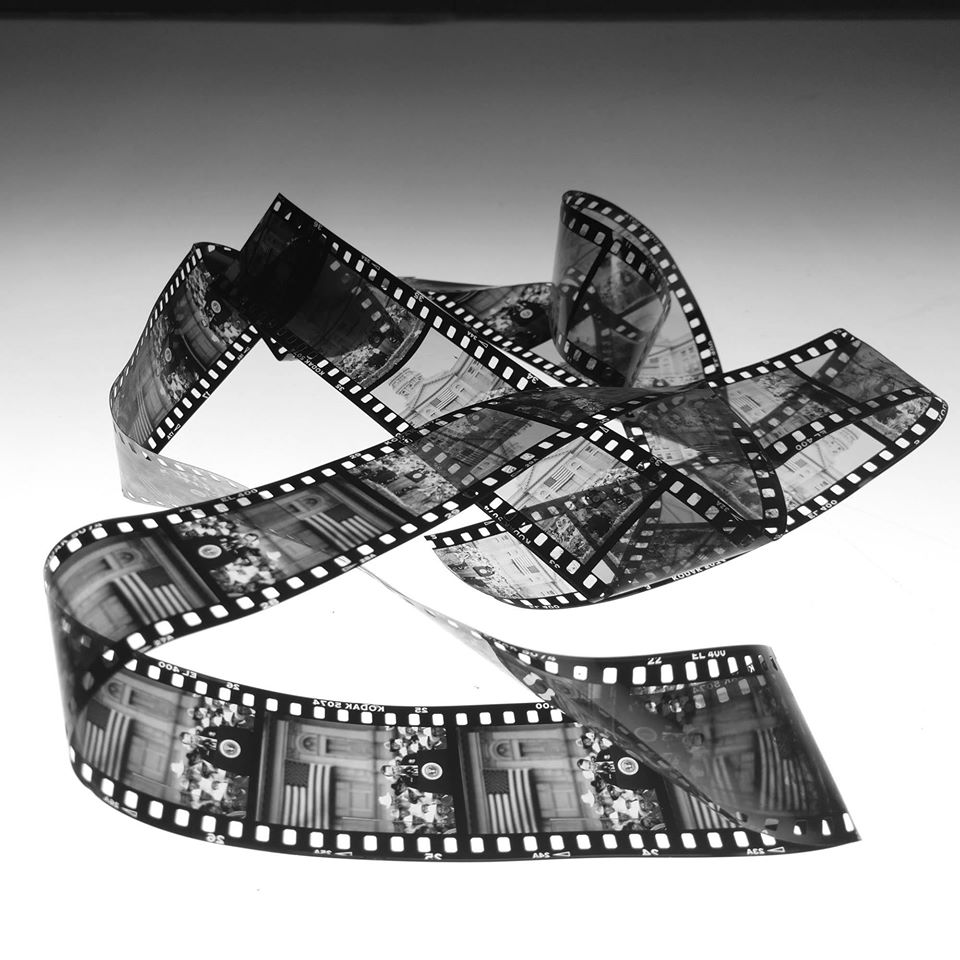 The State Archives collects, manages, and preserves Wyoming state public records that have long-term administrative, legal, and historical value. These records document the history of our state and the activities of Wyoming's government offices. The Archives also collects non-government records that contribute to an understanding of the state's history. Records Management staff provide assistance to state and local government agencies for the efficient and economical management of records. State Imaging Center services feature digitization of records for preservation, access, and space saving purposes. If you plan to visit the archives, our reference room is on the first floor of the Barrett Building across the lobby from the State Museum.
We have included quick links and FAQs on our home page for those who are looking for one specific document or just want to talk to an archivist.  
Find It in the Archives is the place to start if you want to explore our holdings or public services in more depth.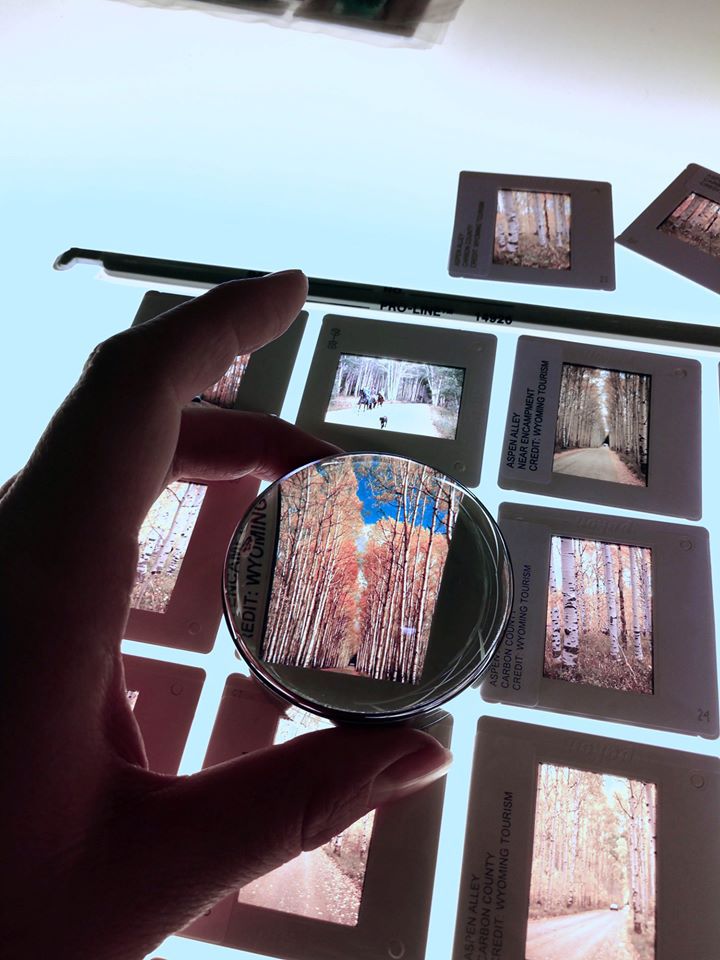 For State Agency Staff is where to go if you have questions about managing your state office files.  Our records management staff provide guidance on scheduling and transferring your records, including digital files.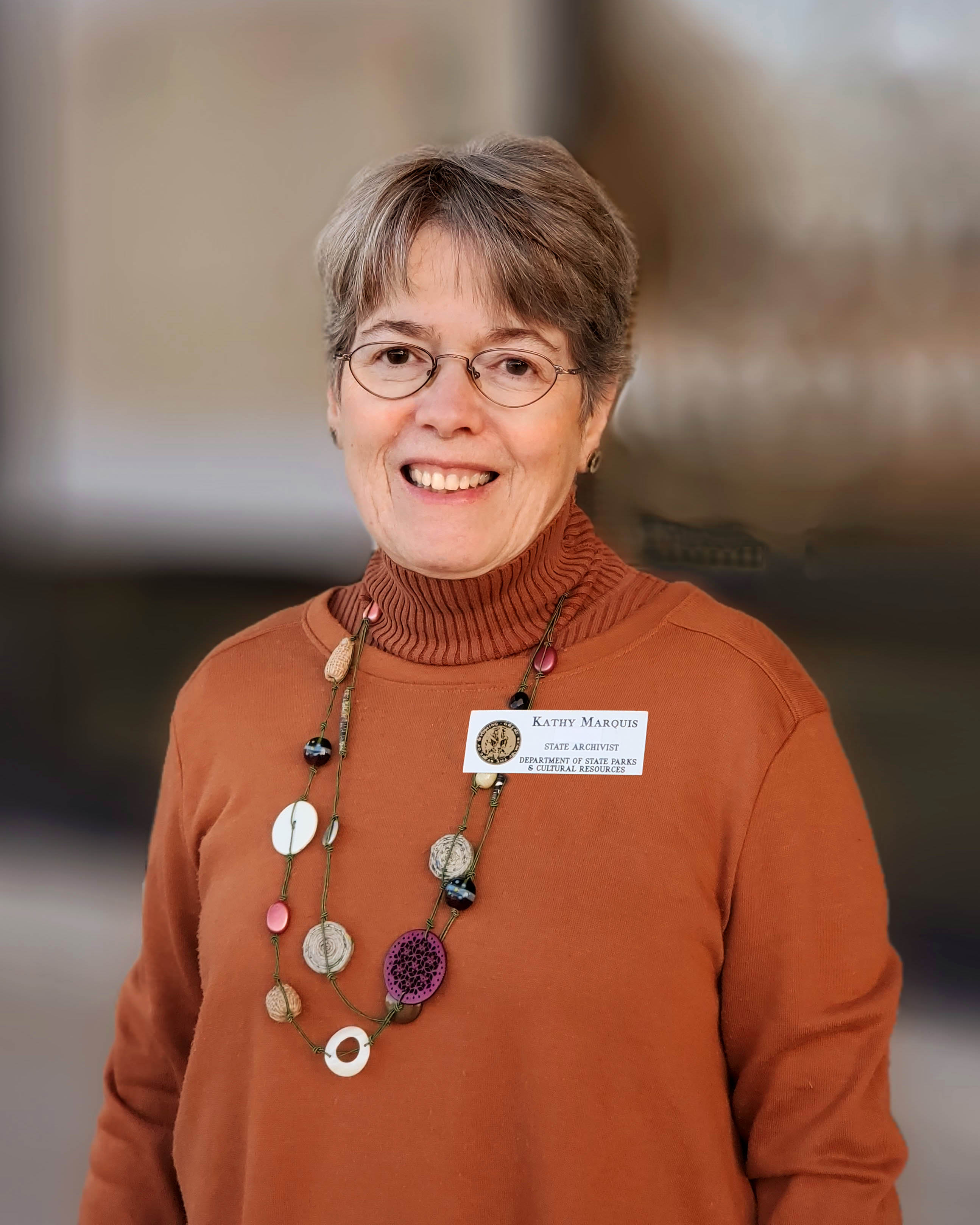 Kathy Marquis - Wyoming State Archivist
Kathy Marquis has been State Archivist since January 2020, previously serving as Deputy State Archivist (2015-2019) and Interim State Archivist (2019).  She has worked in a variety of archival institutions and libraries, including the University of Michigan, Harvard University, the Massachusetts Institute of Technology, the Minnesota Historical Society, and the Albany County Public Library in Laramie, Wyoming. 
Kathy's work in academic, government, and special subject repositories has largely been focused on public services:  providing direct service to those doing primary source research, managing reference and outreach departments, and conducting workshops across the country on creating  archival reference programs.  She has been active in the Society of American Archivists, delivering papers on these topics, and chairing committees on continuing education, annual meeting structure, accessibility in archives, and the status of women in the profession, and was named an SAA Distinguished Fellow in 2015.  She is co-author of Local History Reference Collections for Public Libraries for the American Library Association.
Kathy's goal as State Archivist is to enhance the discoverability of the State Archives collections and awareness of its services throughout Wyoming and beyond.
Contact:
Physical Address:
Wyoming State Archives
2301 Central Ave.
Barrett Building
Cheyenne, WY 82002
(307) 777-7826

Phone Number:
(307) 777-6323