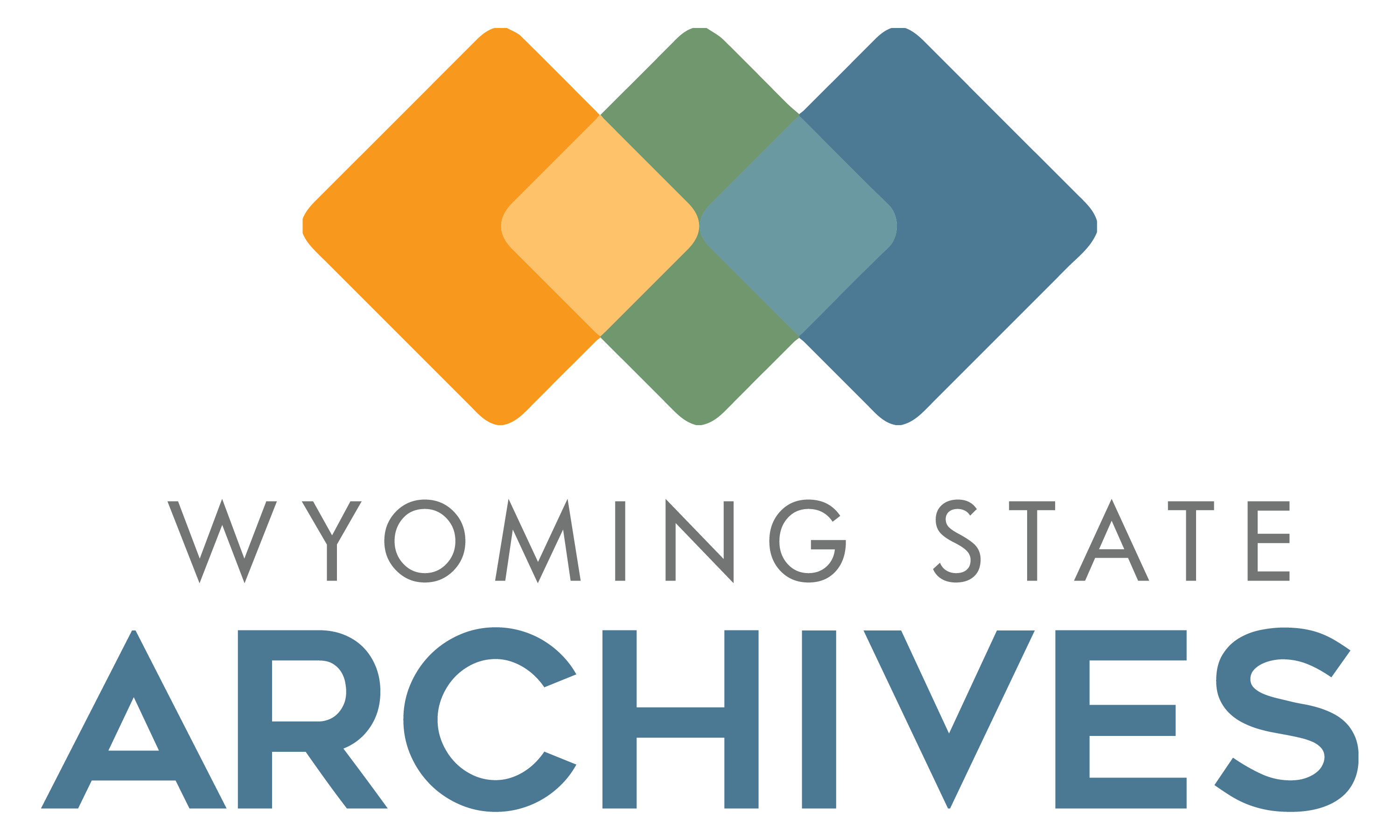 Wyoming State Archives
2301 Central Ave.
Barrett Building
Cheyenne, WY 82002
(307) 777-7826
 
Visit Program Website
Other SPCR Programs
About the Wyoming State Archives:
Whether you are a state agency staff member looking for a retention guide for your office records, a citizen looking for a school transcript or your family history, or a student doing research for a paper, you have come to the right place.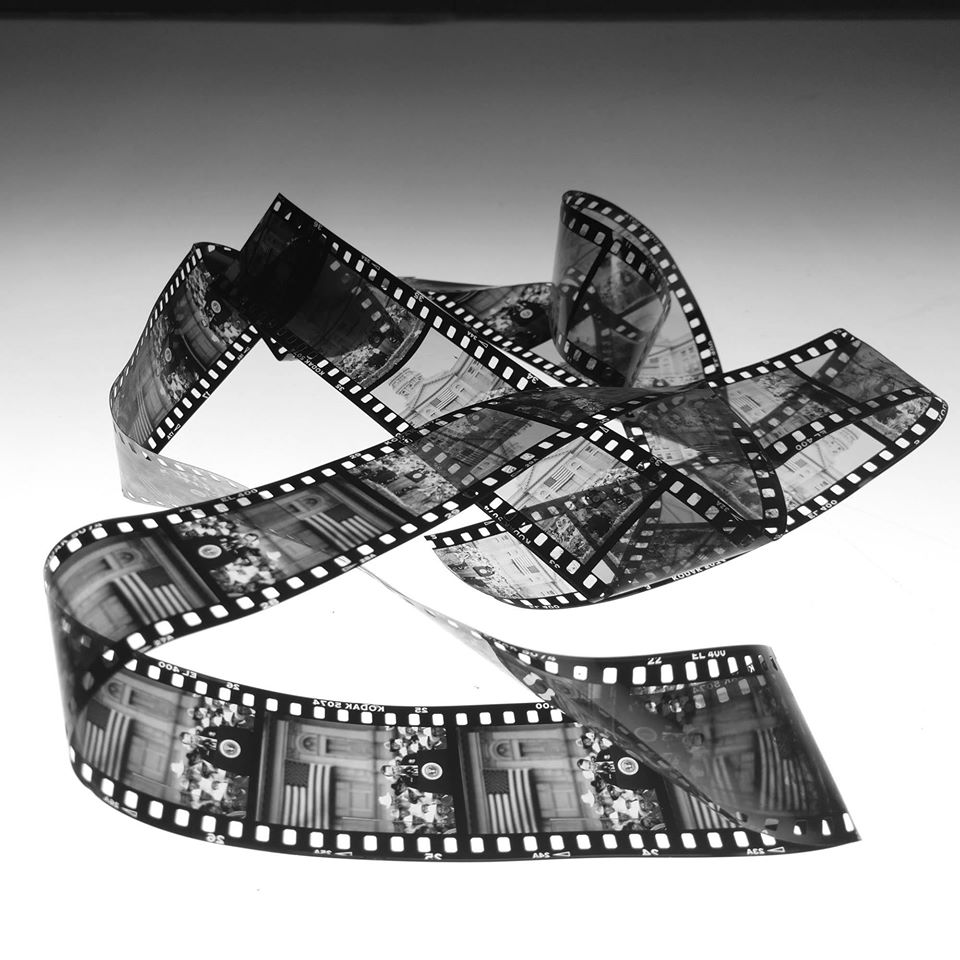 The State Archives collects, manages, and preserves Wyoming state public records that have long-term administrative, legal, and historical value. These records document the history of our state and the activities of Wyoming's government offices. The Archives also collects non-government records that contribute to an understanding of the state's history. Records Management staff provide assistance to state and local government agencies for the efficient and economical management of records. State Imaging Center services feature digitization of records for preservation, access, and space saving purposes. If you plan to visit the archives, our reference room is on the first floor of the Barrett Building across the lobby from the State Museum.
We have included quick links and FAQs on our home page for those who are looking for one specific document or just want to talk to an archivist.  
Find It in the Archives is the place to start if you want to explore our holdings or public services in more depth.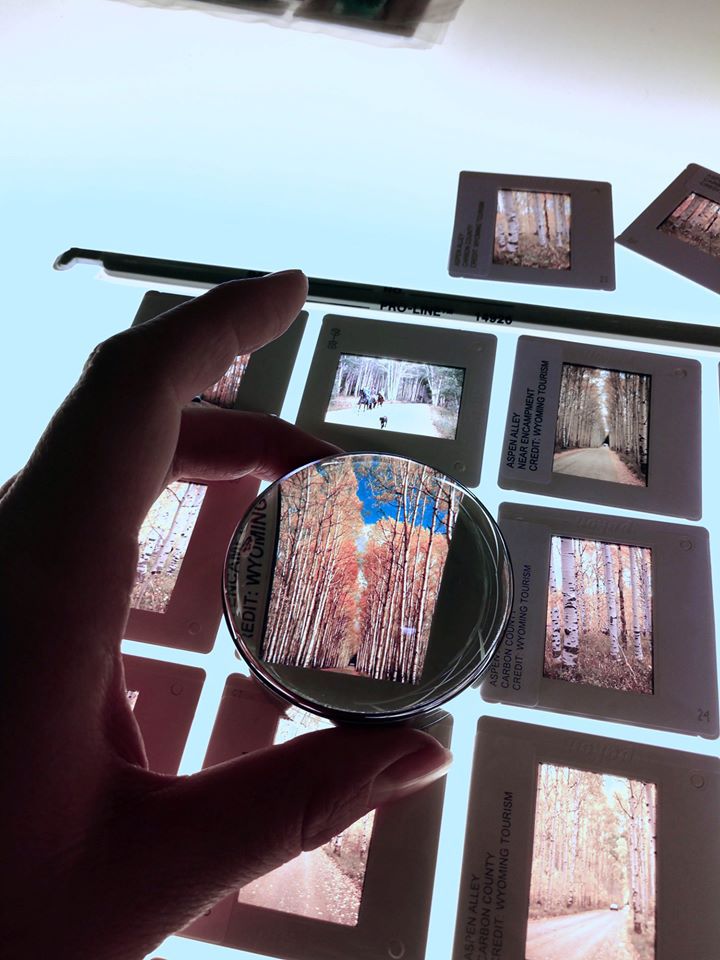 For State Agency Staff is where to go if you have questions about managing your state office files.  Our records management staff provide guidance on scheduling and transferring your records, including digital files.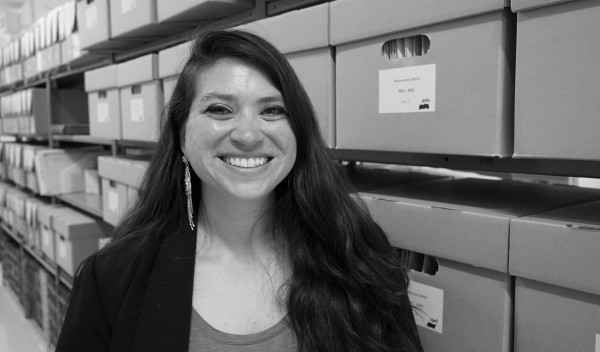 Sara Davis - Wyoming State Archivist
Sara Davis took on the role as the Wyoming State Archivist in September 2022. Prior to coming to the State Archives, Sara was the university archivist for the University of Wyoming at the American Heritage Center. Before that, she worked as a digital archivist/project manager for the National Association of Olmsted Parks in partnership with the Frederick Law Olmsted National Historic Site in Brookline, Massachusetts.
Sara is a Cheyenne native with an A.A. in music from LCCC, two bachelor's degrees from the University of Wyoming (one in humanities and fine arts and the other in English with a minor in psychology) and a Master of Science in Library Science with a specialization in Archives Management from Simmons University. She also holds a Digital Archives Specialist Certification from the Society of American Archivists. Sara served as the chair of the Society of American Archivists Digital Archives Specialist Subcommittee from August 2021-September 2022, and was awarded the 2022 Mark A. Greene Emerging Leader Award from the Society of American Archivists.
Sara's goals are to increase accessibility, preservation, and management of historic documents and vital records; and to create an inclusive, accurate, and comprehensive record of all the people who have been part of Wyoming and its ever evolving landscape. Being part of the Wyoming State Archives provides an opportunity to work with the community and our government to ensure that we can save evidence of a time, place, people, and event for current and future generations. Archives help us understand where we came from and can influence how we determine to move forward.
Contact:
Physical Address:
Wyoming State Archives
2301 Central Ave.
Barrett Building
Cheyenne, WY 82002
(307) 777-7826

Phone Number:
(307) 777-6323